Vietnam has 4 seasons: spring, summer, autumn, winter and each season has its own characteristics. In fact, from November to March is the peak season for international tourists of Vietnam and Cambodia. Here, we inform the advantages and disadvantages on a monthly basis. You can consult to decide the best time to visit Vietnam and Cambodia according to your preferences.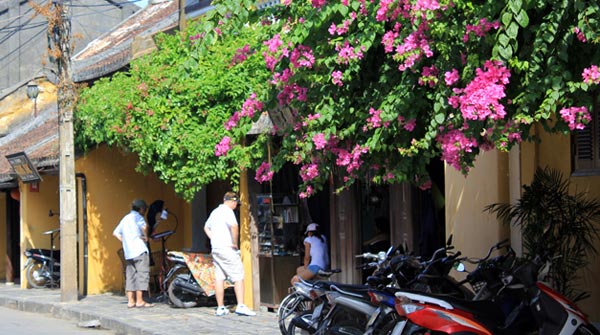 Weather in Vietnam and Cambodia by month
January – The best weather to visit Vietnam and Cambodia
This is one of the best months to visit Vietnam and Cambodia. The temperature at this time is quite cool, the temperature in southern Vietnam and Cambodia is about 25 degrees Celsius. In northern Vietnam it is a bit colder, about 20 degrees celsius. There are a lot of tourists from Europe and America at this time because it coincides with their holiday time.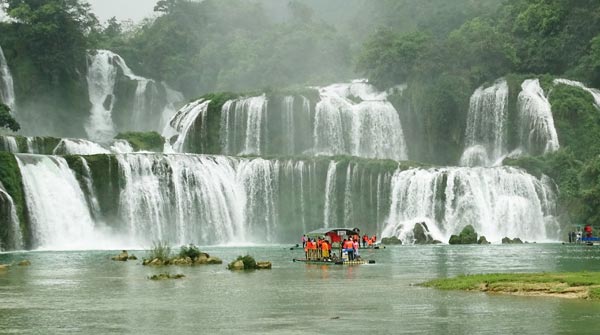 February – Spring in Vietnam
This time is spring in Vietnam, the weather is great for walking. You will see many beautiful flowers blooming. Many cultural and artistic activities are held this month.
In Cambodia, it is less rainy, pleasant weather for long walks around ancient great temples such as Angkor Wat and Angkor Thom.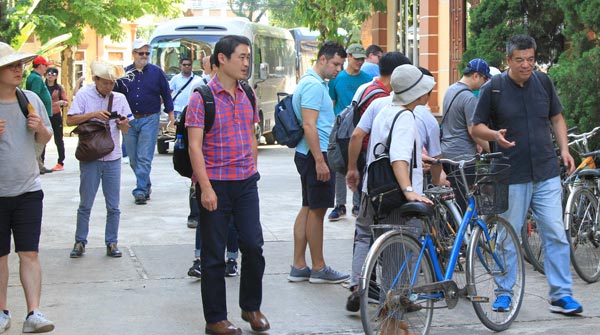 March
Although the weather is not as beautiful as February, it is still quite pleasant when traveling in Vietnam and Cambodia. In northern Vietnam, the weather is still cool, the temperature is about 25 degrees Celsius. In southern Vietnam and Cambodia, the temperature starts to increase slightly, about 30 degrees Celsius.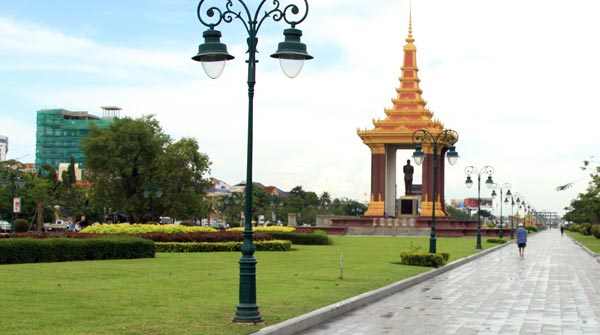 April to August
This time the weather is getting hotter and stepping into the hot summer season. The number of international tourists decreases significantly. However, it is the peak season of domestic tourists.
Domestic tourists often choose the beaches to swim and relax. If you come to Vietnam at this peak time, the service and hotel costs will increase significantly due to high travel demand.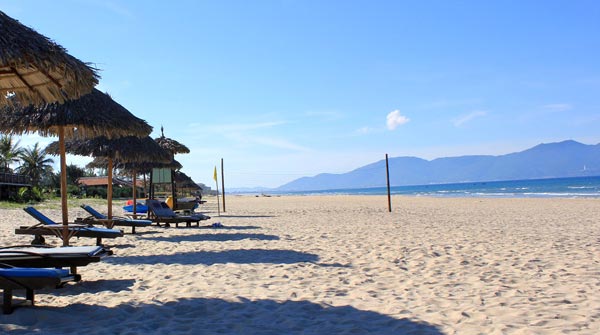 If you come to Cambodia in April, you will have the opportunity to explore Chol Chnam Thmay, the Khmer New Year festival. In Phnom Penh, many people will close their shops to celebrate the new year with their families.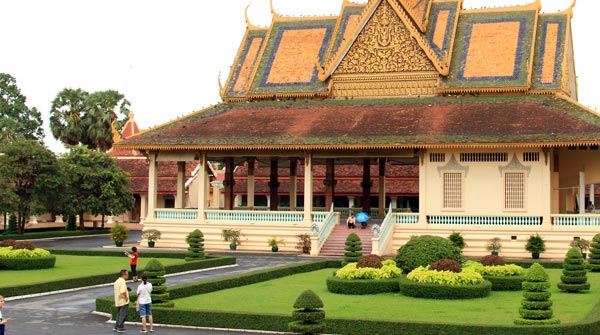 From June to August the weather is very hot. Temperatures can reach 40 degrees Celsius, rain and storms may appear. You should consider not travelling at this time.
September – Start tourist season for international travelers
September marks the end of the summer in Vietnam and Cambodia. The weather will be pleasant. At this point, domestic tourists will reduce.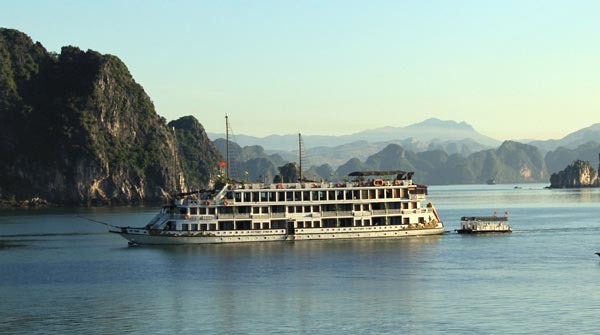 It would be great if you come to Vietnam at this time. You can visit Ha Long Bay and take beautiful photos in the light sun, do kayak and you can even swim. You can go to Sapa at this time to enjoy the fresh, cool atmosphere, admire the wild beauty and the golden terraced fields.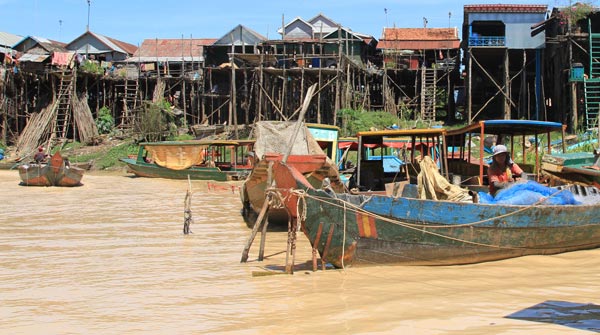 If you go to Cambodia in September, do not forget to visit the Tonle Sap Lake and explore the water season. This time the water in Tonle Sap Lake will rise up to five times larger than the monsoon season. This is home to many floating villages and flooded forests in Cambodia.
October to December – The best time to visit Vietnam and Cambodia
This is the best time for you to visit Vietnam and Cambodia because the weather is very beautiful. The temperature is lower than 25 degrees Celsius. The resorts and beaches are no longer crowded.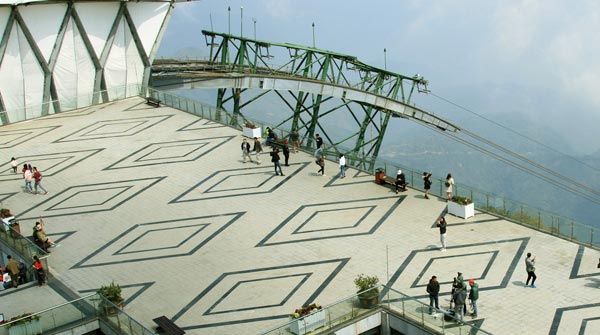 This time, northern Vietnam have cold weather, suitable for visiting mountainous areas such as: Sapa, Ha Giang,…
The southern Vietnam and Cambodia is quite hot. You should take the time to explore the Mekong Delta area, and take a rest at the beautiful beaches such as Nha Trang, Mui Ne, Phu Quoc …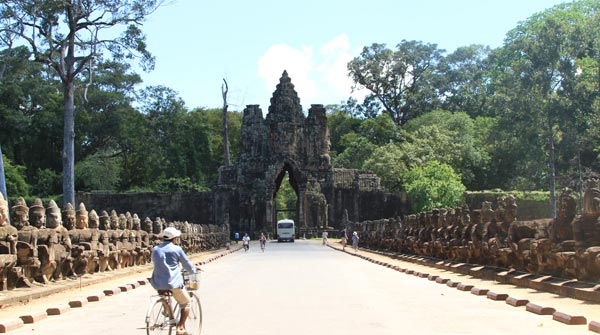 Visit Cambodia, don't forget to spend one to two walking day to explore Angkor temple complex in Siem Reap. We hope the useful information will help you to plan the best time to visit Vietnam and Cambodia.