Vietnam and Cambodia tours
The perfect combination to explore the wonders of the world

Vietnam and Cambodia tours
The perfect combination to explore the wonders of the world
Vietnam and Cambodia tours
The perfect combination to explore the wonders of the world

Vietnam and Cambodia tours
The perfect combination to explore the wonders of the world
We care about your experience
Your great experience with the trip will help us keep growing

Great Value
We are often asked why our tours offer such great value for money compared to our competitors. The answer is simple, our operating cost is always optimized to bring the best rates for your trip.

Local Travel Experts
We have many years of travel experience crafting tailor-made trips and extensive knowledge of local culture and geography. We combine your ideas with our expertise to allow you to experience the best that Vietnam and Cambodia have to offer.

24/7 Personal Support
Our consultants are available 24/7, 365 days a year, including holidays for traveller support and safety, so you never have to wait.
Top 3 Vietnam Cambodia Tours 2023
Our Clients say about Vietnam and Cambodia Tours
We used this travel agency to arrange tours, accommodation, and transport while in S Vietnam. Our tour guide was very knowledgeable and friendly, and spoke English very well. He had a great sense of humor and was always on time to pick us up and take us out for the day. This was the final stop on a 5 week trip to SE Asia and it was nice to have everything planned out and taken care of for us. I would highly recommend this agency for anyone looking to experience more out of their travels!
The tour was excellent. everything came out as expected or even better. You were very helpful always. You attended all of our requests as expected, fast and kindly. Hotels were wonderful. Ho Chi Minh's and Yagon's not so good but it's understandable because they are big cities. They had good location though. We had a great vacation. Totally recommendable! Thank you for all!
Latest Vietnam Cambodia Tours Blogs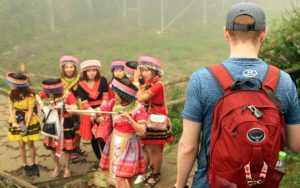 You are planning to prepare a trip to Vietnam & Cambodia and you wonder how to bring the most necessary…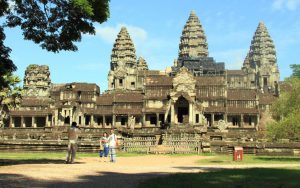 Vietnam has many famous tourist sites: the old towns, beautiful beaches stretching across the country and majestic mountainous areas with…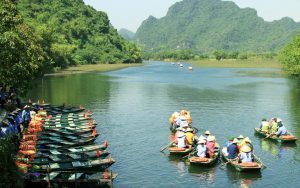 Vietnam has 4 seasons: spring, summer, autumn, winter and each season has its own characteristics. In fact, from November to…